Beautiful, Modern Dental Website Design
Consistently attract new patients without paying to acquire them
.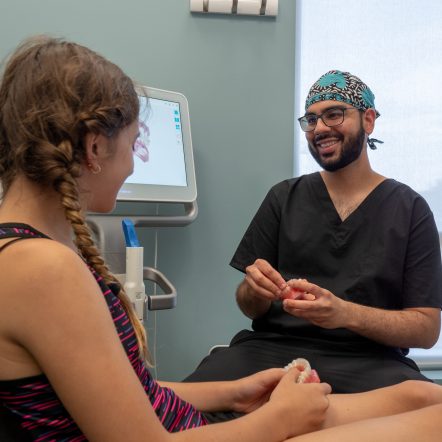 Turn your dental website into your #1 source of new patients.
Case creates state-of-the-art dental websites that are designed to tell your story to help your dental clinic stand out and book the right kind of patients. 
Designed with patients in mind
Photos and videos that tell your story
Compelling calls-to-action that convert new patient
Mobile-first websites
Websites follow dental association rules and regulations
PIPEDA and HIIPA compliant
Website strategies that will help rank
Keywords to help you get to #1 in Google
Fast load time
Help your practice stand out
.
After we hired Case, they helped us increase our new patient flow by 50% to 100%. They are a big part of our growth.
Dr. Jagatjit Dhillon, Beacon Smiles Dental
Some of Our Dental Partners
.
FAQ: Dental Website Development
How our strategies work to help you grow your dental practice
.
We start by clarifying the message your website is sending your prospective patients.
We will develop specialized landing pages that speak to the needs and wants of your patient. This ensures they get the information they need to decide to visit your office.
Your dental website has more potential for acquiring patients than simply a brochure. That is why we focus the website on making it easy to contact you and book with you.
We value conversions above all else. Getting "clicks" to your website means very little if they don't become patients of your office. We add value to our partnership with you by tracking when patients take the next steps.
Make a difference on your bottom line with Case
.
We understand what it takes to grow a dental practice as we've helped many dentists over the last 7 years. We know that there isn't enough time in a day for you to do everything and manage your marketing the way it deserves. You need a dental marketing company that can give you an all-in-one solution to get new patients into your dental clinic. 
We work with 1 dentist in each region.
You own everything you create with Case.
Find the right patients for your practice.
Optimize your practice for the 21st century.